Hygiene Hand, the Alternative to Latex Gloves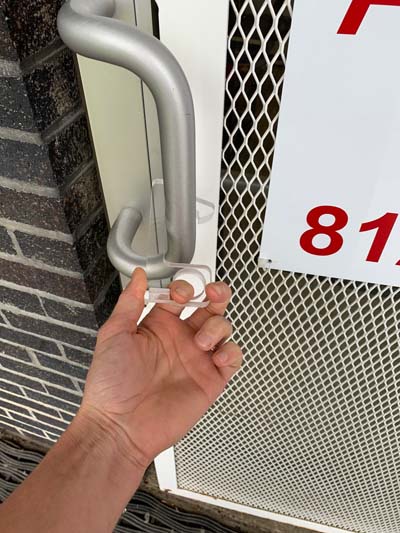 Sign Crafters is proud to announce our new innovative alternative to wearing latex gloves in Public, Hygiene Hand.
Hygiene Hand is simple to use, made of ½" thick acrylic it's preformed to pull door handles and has an extruded finger for push buttons on ATM's, Elevator doors, Gas Station Keypads, and some touch screens.
Why is High Touch Surface Risky?
COVID-19 is spread primarily through droplets. From coughing to sneezing, singing, exhaling, and talking, the droplets can land on surfaces.
According to the
CDC, research suggests coronavirus can survive on surfaces for hours or even days
, depending on conditions such as temperature and sunlight.
From coughing to sneezing, singing, exhaling, and talking, you no longer have to worry about droplets on high touch surfaces.
Lightweight
Kid-Friendly
Easy to disinfect
Constructed out of 1/2" thick acrylic
Pull feature for opening doors
Extruded finger for push buttons on ATM's, Elevator doors, Gas Station Keypads, and some touch screens
Going out in Public & Staying Healthy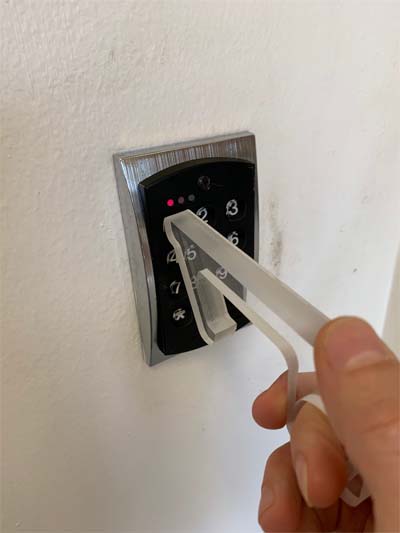 Now more than ever, it's vital to maintain social distancing and keep your hands clean.
With Hygiene Hand, you don't need to use different body parts to avoid touching unsanitary areas like door handles and ATM push buttons.
No need for acrobatic moves with your hips, shoulders or feet, insert the hook onto the door handle and pull.
Easy to clean with soap and water and Lysol wipes, disinfect, and protect yourself at every stop.
High touch surfaces are risky business. With Hygiene Hand, you no longer have to rely on latex gloves. Avoid opening doors and entering in your ATM password with your bare hands using Hygiene Hand.
A simple yet effective way to open doors, push elevators buttons, and ATM's without touching the surface, Hygiene Hand is constructed out of 1/2" acrylic, lightweight and is easy to disinfect. Note rings or clips not included.



Hygiene Hand for a ring clip
Hygiene Hand for a badge clip
Order Hygiene Hand Here...
Thinking outside the Box
Although Sign Crafters is a business sign manufacturer, we are no stranger to thinking outside the box. Reinventing ways to keep our doors open and employees working, we can also help businesses with our sneeze guards.
What is a Sneeze Guard?
Common in restaurants and buffets, they are designed to block airborne particles expelled during sneezes, coughs, and verbal communication.
Patented by restauranteur, Johnny Garneau, in 1959 as a "food service table," the FDA mandated the use of food guards in 1960.
From grocery stores to pharmacies, convenience stores, and Doctor's offices, sneeze guards are popping up everywhere.
Practical, yet unobtrusive, sneeze guards provide another layer of protection for your employees.
Sign Crafters sneeze guards
can be customized and quickly installed at any counter.
Our Sneeze Guards are manufactured out of lightweight aluminum with a polycarbonate shield and are easy to install. No tools required, the bracket stand feet include robust and durable bonding tape for easy installation.
To learn more about Hygiene Hand,
contact the business sign professionals, Sign Crafters
, or call (812) 424-9011 or toll-free at (800) 742-3655 today!
Back to Top